Healthcare

With USPAY Gateway, You Can:
Increase cash flow with recurring billing feature
Fast and secure transactions, process payments in 2-3 seconds from swipe to receipt.
Complete reconciliation and settlement faster and more accurately.
Receive all the tools needed to help integrate your software seamlessly with USPAY Gateway, including an Applications
Payment Interface, a software developers kit and integration support. Plus, USPAY Gateway has an out-of-the-box integration solution for leading POS applications
QuickBooks and Microsoft's Retail Management System. Just install and configure our Plug-In modules and begin processing in minutes.
Connect all workstations from a single, integrated IP connection, saving money on unnecessary telephone lines.
Have direct, online access to account information, transaction details and summary records, and use this information to create customizable, real-time reports.
Automatic batching saves time PCI compliant and technical support available 24/7.
All-encompassing virtual gateway, USPAY Gateway provides processing for all payment types seamlessly and efficiently from any of the various web browsers.
Designed Specifically for the Healthcare Industry
Recurring billing to increase cash flow
Robust reporting and administrative functions
Fast and secure transaction processing
Patient information stored in accodrance with PCI and HIPAA guidelines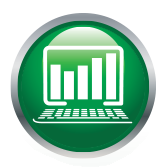 Vimas Reporting
Robust account management tool.
Track daily transactions and deposits
View, manage and control data anytime, anywhere
Custom reports for processing statements
E-mail and text alert updates
Manage Multiple accounts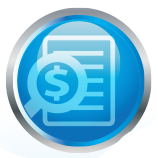 Donation Program
An innovative solution that enables consumer driven donation applications to businesses who seek the ability to raise funds for causes.
Raise awareness and meaningful contributions
Support local and national charities
Businesses who are philanthropic have loyal clients
Builds loyalty and community